Open Source Cartridge Megacart PCB for the Colecovision
by Eric Chartre

This cartridge PCB will only handle rom images above 128 (K) kilobytes with a maximum of 512 K in size maximum.
2 Layers PCB 40.2 x 83.1 mm FR-4, 1.6 mm, 1, HASL with lead, Blue Solder Mask, White silkscreen Colecovision 128 to 512k pcb with gal chip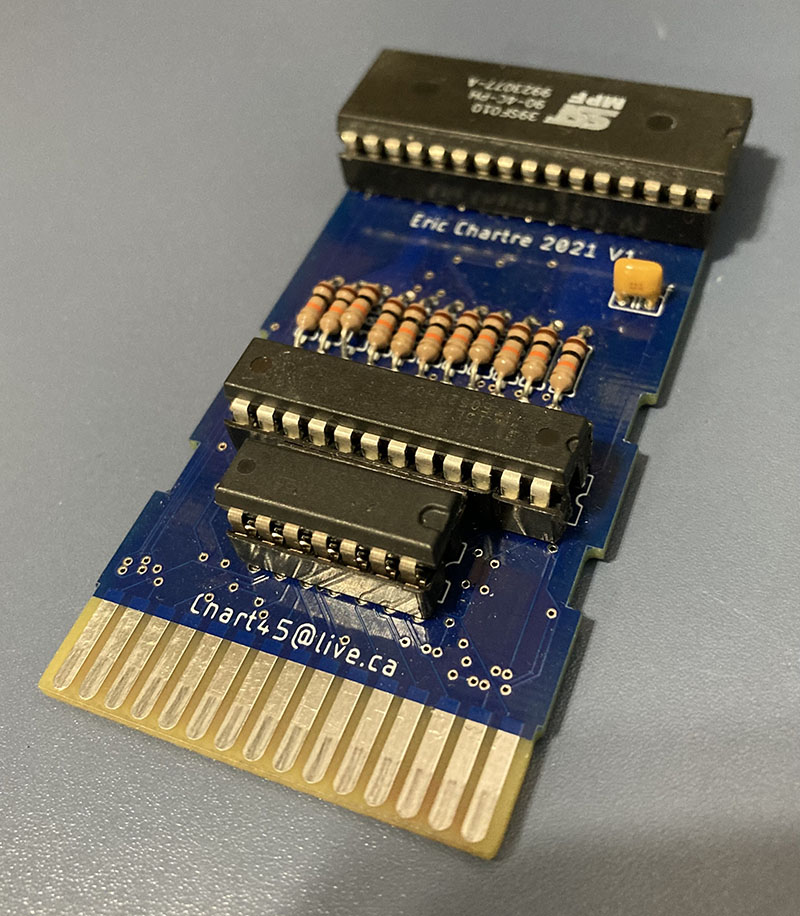 (Chip sockets shown above NOT required)
Components Required
11x 10K resistors
1x 0.1 uF capacitors (not polarized)
Chips Required
1x SN74LS21N - Positive-AND Gate (14 pin) - No programming required

AND

1x 24 pin GAL20V8B (Needs to be programmed with the .JED file here or on the PCBway site)

AND ONE these to program the rom file to...
64K EEPROM - SST27SF512 (not fully tested)
128K EEPROM - SST39SF010A
256K EEPROM - SST39SF020A
512K EEPROM - SST39SF040A
- Eeprom programmer required. Like this one.
You can order the ready to go PCBs from PCBWay and the creator gets a cut by clicking on the link below!