---
Colecovsion Pheonix Preview!!!
Monday, September 2nd, 2019
---
Collectorvision Phoenix Kickstarter Begins!
A new Colecovision compatible console is coming from the folks at Collectorvision, and it's called the Phoenix! Check it out here on Kickstarter!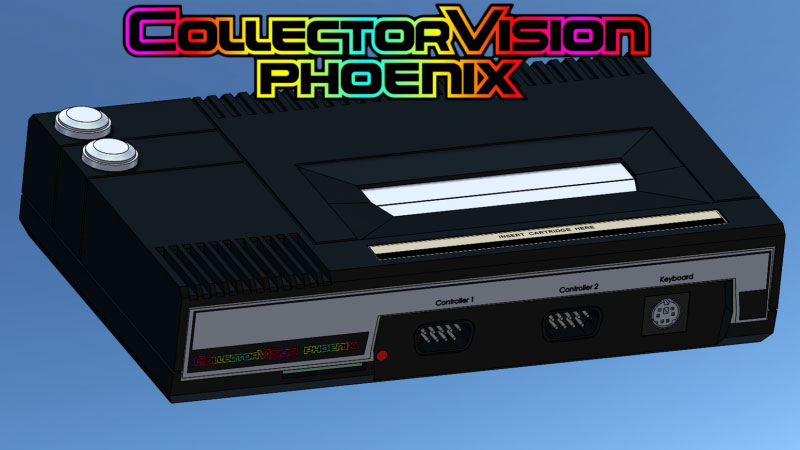 https://www.kickstarter.com/projects/1408938247/collectorvision-phoenix-an-fpga-colecovision-conso?ref=nav_search&result=project&term=phoenix%20collectorvision

Monday, October 15th, 2018
---
Team Pixelboy Christmas ROMs Added
I've added all the new Team Pixelboy ROM releases in the archives. Enjoy!
Original posting here... http://atariage.com/forums/topic/273502-team-pixelboy-news-bulletin-december-25th-2017/

And Happy Holidays!
Monday, December 25th, 2017
---
Team Pixelboy Budget Releases
I've added Team Pixelboy's budget releases to the database.



Sunday, November 26th, 2017
---
New ROMs added!
Flapee Byrd and Spunky's Super Car! rom files have been publically released by Collectorvision. Enjoy!
Friday, April 21st, 2017
---